Discover Rodrigues Island

Rodrigues Island History
Rodrigues Island the little jewel of the Indian Ocean some miles away from Mauritius, with a small population and rich culture, this island has managed to become a little paradise for nature lovers.
An island of great beauty with a turquoise lagoon and beautiful beaches here's what gives it charm to Rodrigues, both rustic and authenticity.
Rodrigues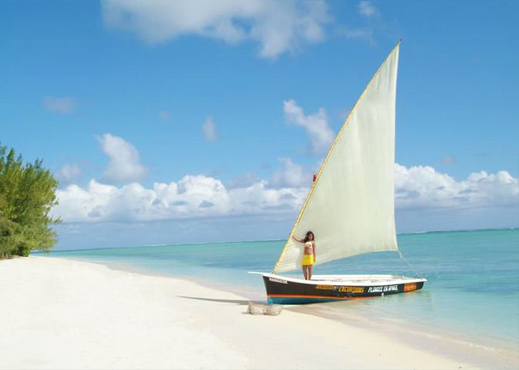 Rodrigues with a few small hotels and attractions such as Cave potatoes or capital Port Mathurin is an island that tourism development has not affected. You will find small villages with very jovial people attached to their traditions and peaceful way of life.
Residents living mainly from fishing and tourism economy Rodrigues knew that it would be important to diversify over the years. For fans of the night and life stress of traffic, Rodrigues is a real makeover for you.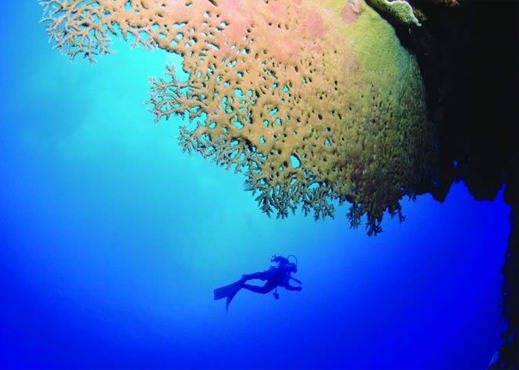 In Rodrigues, you can snorkel in a lagoon rainbow with thousands of species of fishes, Rodrigues has a rich and varied marine life. You can also go to the resorts own activities such as kite surfing, windsurfing and water sports of all kinds. Rodrigues is a picturesque island, with small luxury hotels, small villas and bungalows bechfront where you will easily find some beautiufl accommodation for a short trip to an ancient culture.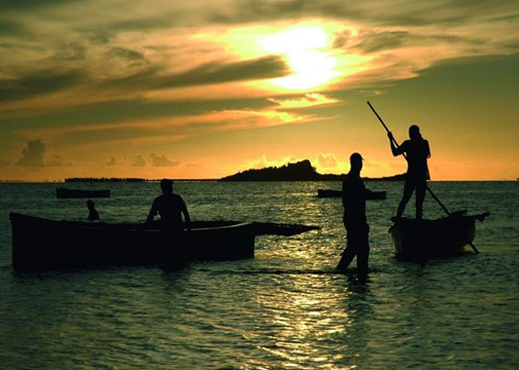 Rodrigues Information
Gastronomy
Rodrigues Island has a rich cuisine made ​​with local products available naturally in abundance. The cuisine consists of simple but tasty dishes, letting them express the natural taste of the products. A typical meal of Rodrigues is served with rice or corn and beans. Chilli or chutneys to enhance the flavors.
Climate - Meteorology
The rain is very rare in Rodrigues.
From November to April summer season in the Southern Hemisphere, temperatures range between 28 ° C and 32 ° C under a hot and humid weather but it is also the period when the risks of cyclones are most important (particularly in January and February).
 
Electricity
The current is 220 volts AC.
Entry Requirements - Visas
For your entry, you will be asked for your passport valid for 6 months after the date of return and your plane ticket round trip.
Obtaining a VISA is not required for citizens of the European Union, Canada and Switzerland for visits of less than 3 months.
Customs
Those aged over 16 have the right to make 250g of tobacco (including cigars and cigarettes), 1L and 2L of spirits of wine or beer.
Languages
The official language is English. The French and Creole are also spoken by the population.
Currency - Payment
Currency: Mauritian rupee (MUR)
1 Dollars = approximately 31 MUR
Holidays - Festivals
Given the religious diversity of the island, there are 13 public holidays. Some depend on the lunar calendar.
1 and 2 January: New Year.
February 1: Abolition of slavery.
March 12: Independence Day (declared in 1968).
May 1: Labor Day.
August 15: Assumption.
1st November: All Saints.
December 25: Christmas.
Religion
The Catholic religion is largely predominant in Rodrigues with a small number of Hindus, Muslims and Buddhists.
population
Religion, respect for tradition and family are the pillars of life Rodrigues. It emphasizes the harmonious lifestyle of its inhabitants whose traits are marked by kindness, simplicity and discretion.
The island is inhabited by a population of about 38,000 inhabitants.
Nudism
- Nudity is not allowed on public beaches of the island, like the monokini and the strings should be avoided. Topless on beaches will be allowed only on direct hotels.
- Compliance with temples, churches and mosques: do not forget to remove your shoes, avoid shorts and miniskirts when you walk into a religious place.
Health - Vaccines
Tap water is drinkable but it is advisable to drink bottled water.
No vaccinations are required. Nevertheless, equip yourself with a good sunscreen and insect repellent.
Getting around the island
The easiest thing to do is the car rental option to remain free.
You can also take the bus which is a rewarding experience to mingle with the life of Rodrigues. What to do at least once during your stay.
You can use taxis available at the airport and you can ask for one from your hotel.
Emergencies
All medical facilities are concentrated in Mauritius.