Discover the most popular beach in the west of Mauritius

Mauritius beach Flic en Flac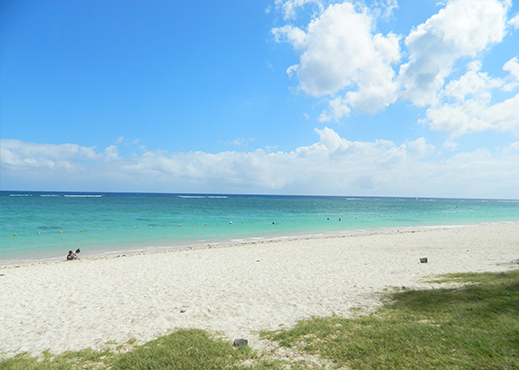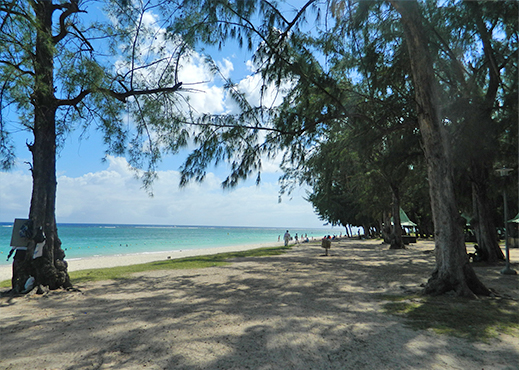 The beach of Flic en Flac located along the west coast of Mauritius a few meters after the police station, this beach is undoubtedly the most popular of the west. Flic en Flac and has become the second most popular holiday spot in Mauritius just after Grand Bay.
The west coast of Mauritius has developed much more slowly than the north of the island but is gaining popularity, Flic en Flac offers a long beautiful beach out of sight with a grain of fine sand and calm blue lagoon perfect for relaxation and swimming. Nevertheless be cautious, the offshore currents can be unpredictable. Do not panic if you get caught in a current, swim in a horizontal line until you can swim with ease, then begin your return to the shore.

This long beach has 8 km of white sand, you can enjoy water sports, sunbathing and a horseback ride if you like, the beach and surrounded by hundreds of large casuarina trees ideal for a picnic improvised.
You will find many campers on the beach on weekends, locals and vacationers are many to visit Flic en Flac, the main concern of this beach is the parking that is not adapted for beach this long.
The nudist is prohibited, but topless sunbathing is accepted. The best time to visit the beach of Flic en Flac is early in the morning from 8:00 to 11:00 or in the afternoon from 13:00 to 17:00.
Activities at Flic en Flac beach:
Pedalo
Horseback riding
Catamaran tour
Parasailing
Scuba diving
Speed boat trip
kayak