Discover a magical and historical beach in the west of Mauritius

Mauritius beach La Preneuse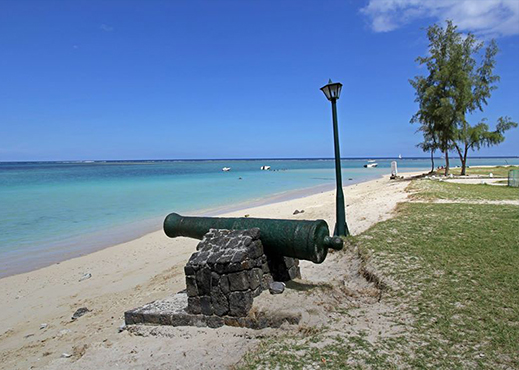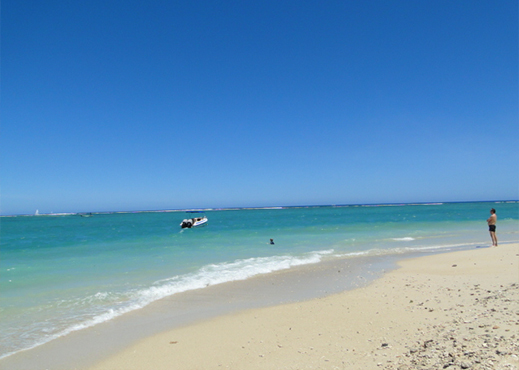 The beach of La Preneuse is located in Black River on the west coast of Mauritius. Known for the Martello Tower located next to the parking lot and the old cannons that are present along the white sandy beach like a trip back in time to the era of piracy and invasions of enemy ships.
The cannons are the main attraction of the beach, popular among the little ones, the beach of La Preneuse is away from the bustle and mass tourism. A white sand beach surrounded by a clear blue water and coral reef with stunning Le Morne Brabant as a backdrop

For those seeking tranquility, the beach of La Preneuse is the best alternative in the west of the island with vast expanse of sand and lush vegetation, the beach is famous for its spectacular sunsets and remains ideal for swimming, especially for families with young children.
During the weekend the beach can get crowded so it is best to visit during the week. Excursions to meet the dolphins and other water sports are available from the beach
The nudist is prohibited, but topless sunbathing is accepted. The best time to visit the beach of La Preneuse is early in the morning from 8:00 to 11:00 or in the afternoon from 13:00 to 17:00.
Activities at La Preneuse beach:

Catamaran tour
Swim with dolphins
Speed boat trip
kayak