Honeymoon in Mauritius island
Discover honeymoon on a paradise island

Mauritius Honeymoon
Honeymoon in Mauritius If you are looking for a dream destination to spend your honeymoon, Mauritius is definitely the place to be with his heavenly landscapes and luxury hotels.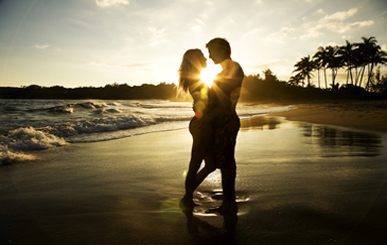 Unique romantic destination, Mauritius is a dream for all the newlyweds! It is easy to see why: Romantic Getaway, in the midst of unspoiled nature and facing the ocean, walking on long beaches of white sand with the gorgeous sunset as background.
Spend a magical honeymoon in an elegant and romantic on a haven. For those who wish to marry in Mauritius, you can trust the expertise of Mauritius for honeymoon organisation, which will guide you step by step in the process of this unique moment.
The long white sandy beaches are so amazing in Mauritius. Some of the best beaches are located in Grand-Bay, Flic en Flac, Blue Bay, Le Morne and Tamarin Bay. Mauritius is perfect for honeymooners in thirst for adventure and exoticism.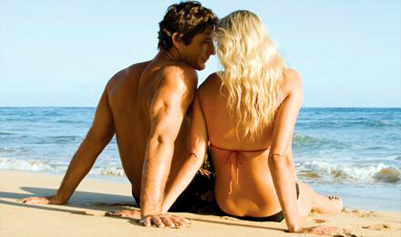 Honeymoon out of the ordinary


We have found and selected the most beautiful resorts and luxury hotels in Mauritius, the most unique destinations to spend your honeymoon with your lover.
Honeymoons in Mauritius are special and unique, because we refuse to offer travel and classic celebration, which are identical in all these trips that you would already have done, or you have the opportunity to do in the future. Our honeymoons are designed for you to be unique and absolutely unforgettable.


Honeymoon to think only of you


Think only of you, we're here to think of everything else! Your honeymoon is a break in your daily routine that allows you to finally get your romantic escape.. In Mauritius we take care of everything so that nothing can disturbed your intimacy in your love nest.
A wedding is undoubtedly one of the happiest days of life ... The many preparations, the organization of the ceremony, the reception of guests, but rarely let an opportunity to relax! Your honeymoon will enable you to be pampered, spoiled, pampered, and above all to feel that delicious feeling of being alone in the world .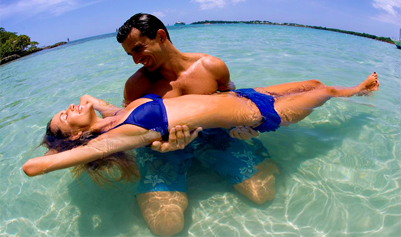 Activities
Windsurfing
Kayak
Glass-bottom boat trips
Sailing
Snorkelling
Water skiing
Deep sea fishing
Golf
Do not miss to visit the island Ile aux Cerfs(Deer Islands), a paradise for those who love water sports. This little island has one of the most beautiful beach in Mauritius.
Mauritius is also a paradise for deep-sea fishing. Not far from the coast you can catch sharks, tuna fishes, sward fishes, barracudas, etc.