Discover the Blue Safari

Blue Safari Mauritius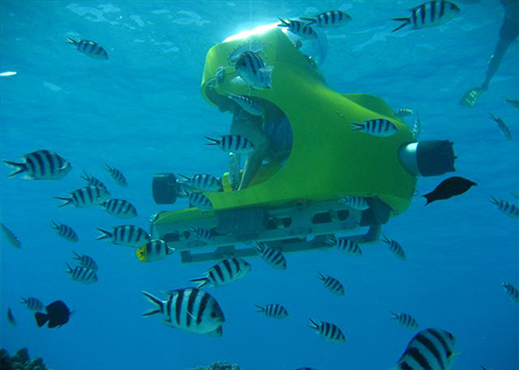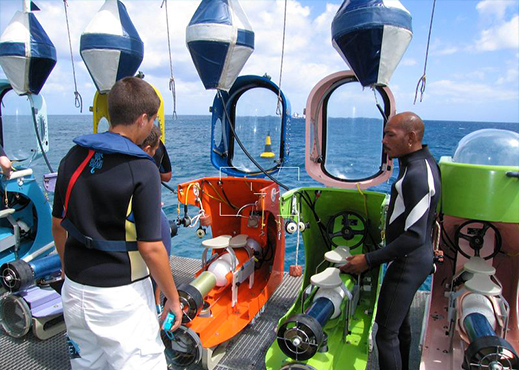 The Blue Safari is a unique experience of traveling aboard a submarine or an underwater scooter. A dip in the turquoise lagoon of Mauritius to rub marine life of Mauritius otherwise. The Blue Safari is the only operator of submarines in the Indian Ocean. Begin a journey worthy of a Jules Verne novel comfortably seated in a booth you'll find a colorful marine life at 35 meters depth, duration da activity outside the norm is 45 minutes you will have the opportunity to discover hidden treasures north of the island as the wreck of the Star Hope or anchor the 17th century.
Discover an intense moment under the sea with your own underwater scooter at 3 meters deep, accompanied by experienced divers to guide you. For 35 minutes, you will discover the seabed of Mauritius through a large panoramic dome. The minimum age to undertake this activity is 8 years.
Seduced by the novels of Jules Verne, amazed by the images of Jacques Cousteau or just curious by nature, who has not dreamed of a submarine trip?