Deep sea Fishing in Mauritius Island
Discover a unique adventure on the turquoise sea

Deep sea fishing Mauritius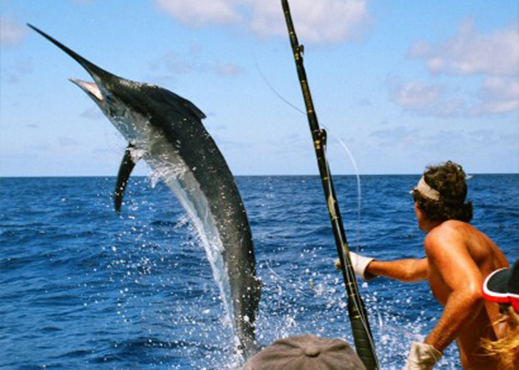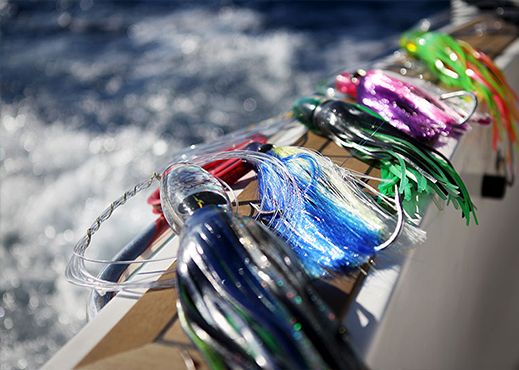 Mauritius has become a leading destination for deep sea fishing in the Indian Ocean, with its variety of large fish found all year around the island. Whether you are an expert or beginner, this unique experience promises unforgettable moments during your holiday in Mauritius. Try to catch the big blue marlin or majestic sailfish in the turquoise sea surrounding Mauritius.
Before the development of Mauritius island to an economy based on sugar cane and tourism economy, this little corner of paradise find the majority of its food resources in the sea. All the major tourist cities in coastal areas that now sheltered luxury hotels and beachfront villas, were once small fishing villages. With favorable weather conditions throughout the year, the deep sea fishing was practiced by the islanders and was part of their culture.
Today, this knowledge that has been passed down from generation to generation is doomed to disappear with the development of the island. Fishing has become a hobby and an endurance sport for enthusiasts who regularly venture into the turquoise lagoons of the island in search of the best shot or the new record, all seasoned anglers dream of that one day of having the chance to catch the huge blue marlin in the Indian Ocean. The deep sea fishing promise an adrenaline rush and a battle that can last up to three hours with at the key a winner and a loser.
You will find the following fish species in the sea surrounding Mauritius Island.
PACIFIC BLUE MARLIN, BLACK MARLIN, STRIPED MARLIN, SAILFISH, YELLOW FIN TUNA, DOGTOOTH TUNA, SKIPJACK TUNA, WAHOO FISH, DORADO, MAKO SHARK, MAKO SHARK, HAMMERHEAD SHARK, BLUE SHARK, TIGER SHARK